CHICAGO: Bus, trolley and cab drivers, tourists atop double-decker sight-seeing buses, and workers stuck in rush-hour traffic all honked and cheered in support of the Congress Hotel striking workers and the thousands who joined their picket line last Thursday to mark the 5
th
Anniversary of the longest active strike in the United States.
Six giant rats lined
Michigan Avenue
and picket lines circled the building, symbols of the fight against the poverty wages the hotel refuses to increase.
Members of over a dozen unions and community organizations mobilized to march in solidarity on this unfortunate anniversary.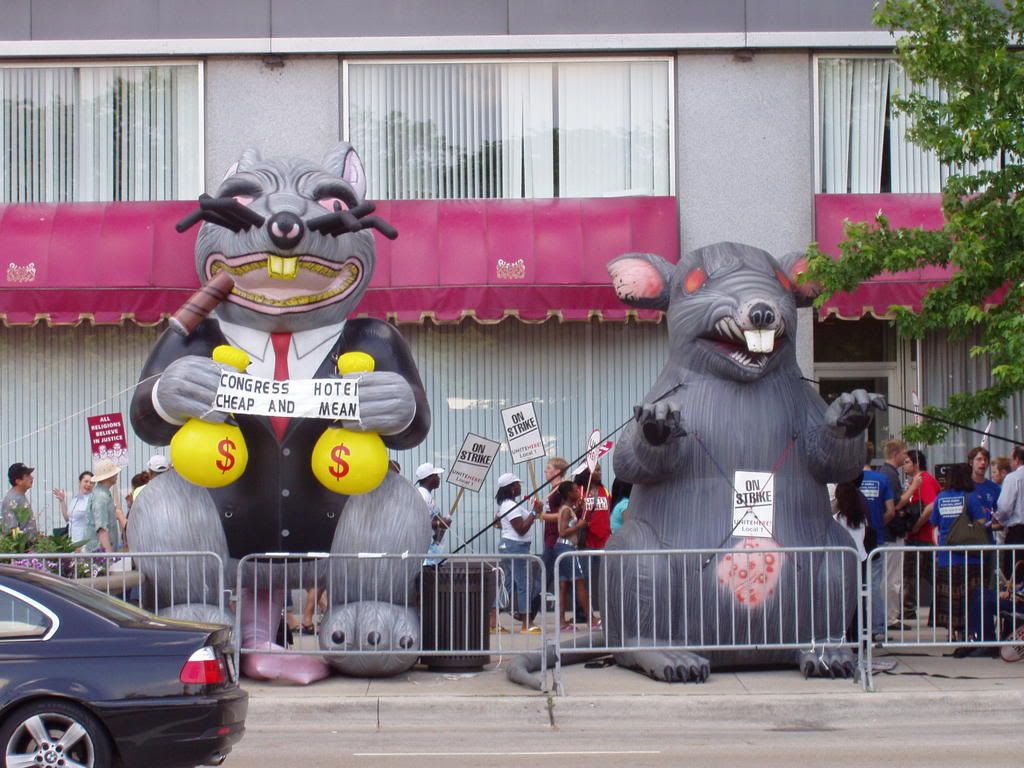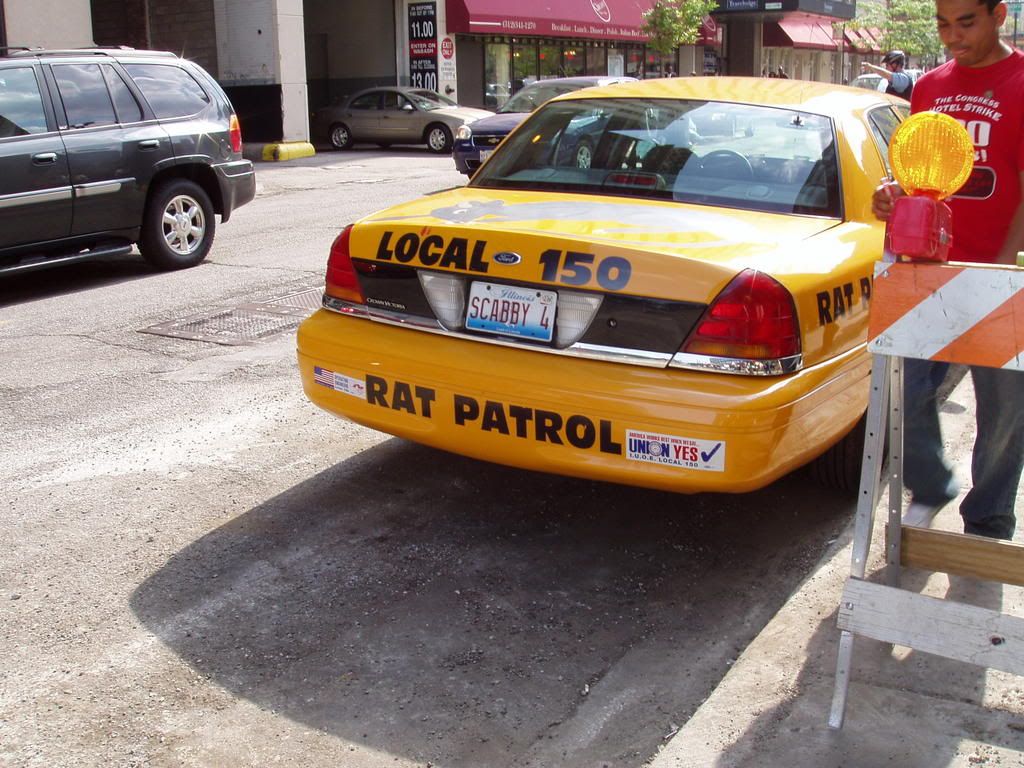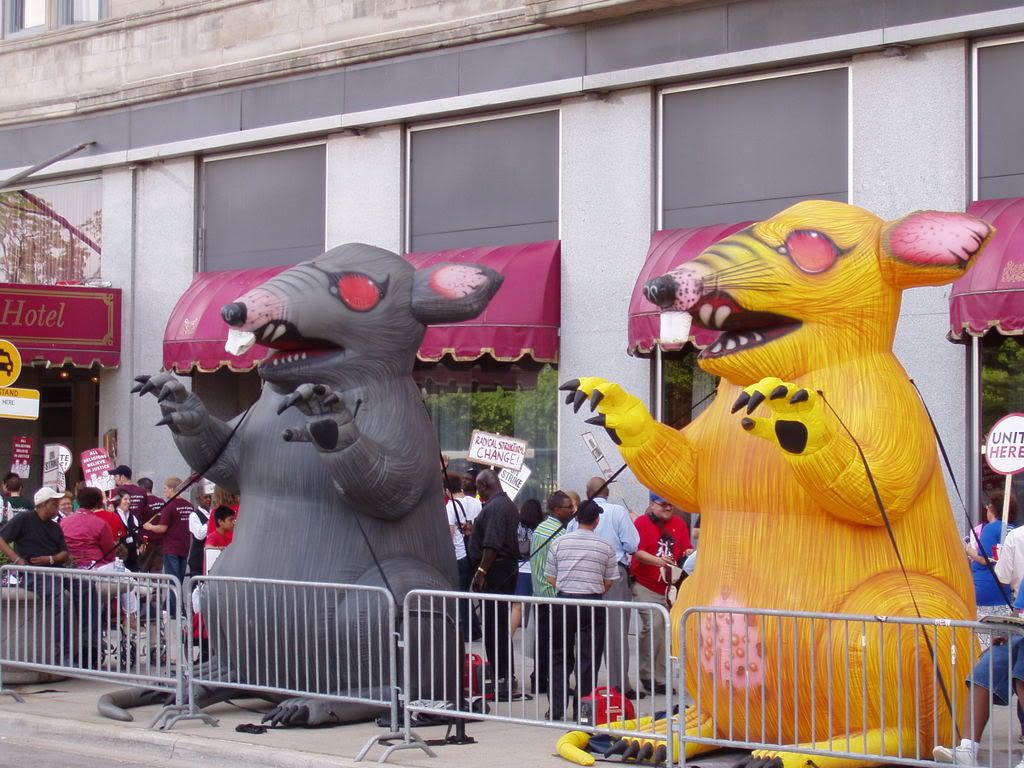 Most hotel workers in downtown Chicago are members of UNITE HERE Local 1 and are covered by a contract that provides wages of over $13 an hour and affordable health care for the workers and their families. The workers at the Congress Hotel make $8 an hour, in unsanitary and dangerous conditions; their health benefits slashed with premiums unaffordable.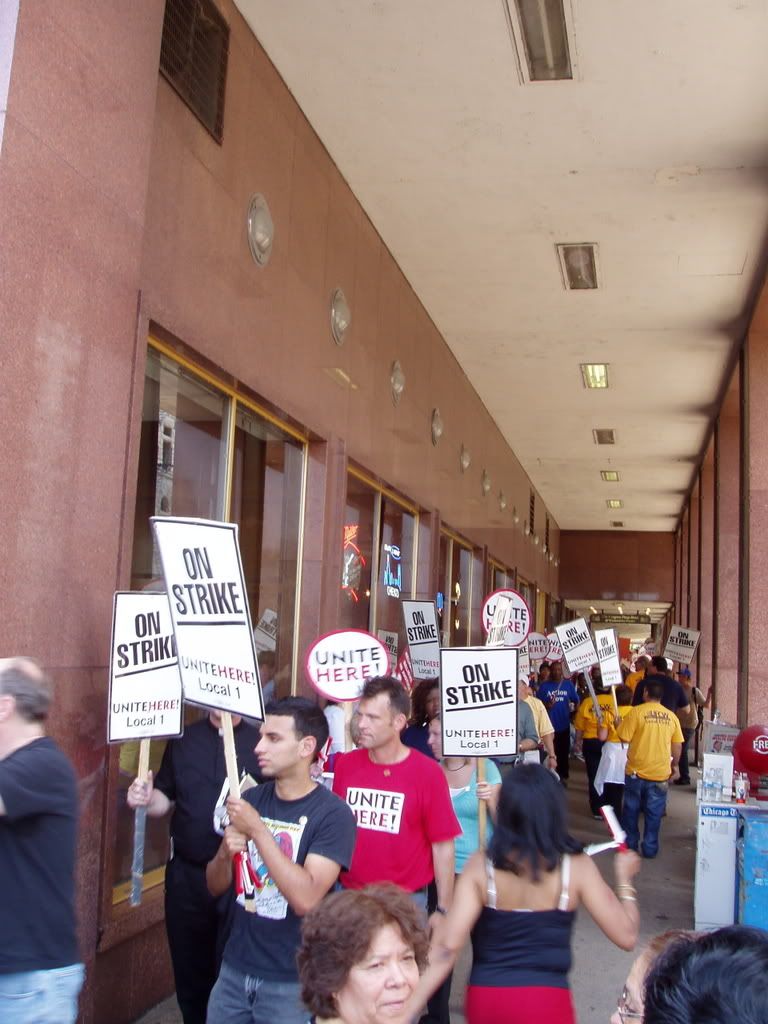 After five years of freezing winters and scorching summers on the picket line, the weary strikers were heartened by the thousands of supporters who joined them Thursday. Maria Contreras has been on the line through the long five years, and, wiping away a few tears, said, "This makes it all worth it. We will do this. We will win this."